Dragi potrošači,
Veoma, veoma smo uznemireni vašim ponašanjem. Počeli ste previše da pričate o zdravoj hrani, a poneki među vama čak i da nešto čine u vezi s tim. Neki od vas su zaista postali neprijatno glasni u vezi sa celom tom modom. A neki čak uspevaju i da pročitaju  deklaracije, iako smo font smanjili na 3 punkta.
Taj neprijatan trend se ne sme nastaviti.
Da se razumemo odmah. Mi zdravlje podržavamo. Na našim proizvodima ste uvek mogli da pročitate krupnim slovima koliko brinemo o vama: pružamo vam obilje kalcijuma, vitamina i minerala, lekovitih trava, dajemo vam priliku da sa našim proizvodom zamenite jedan zdrav doručak na primer, da smršate, ili da se napunite dodatnom energijom. Treba samo da čitate krupna slova. Na našim reklamama uvek smo vam dokazivali koliko ćete biti lepi, zdravi i vitki i siti, samo ako izaberete naš proizvod. Treba samo da pogledate reklamu.
Ne pitate koliko koštaju te mršave i lepe manekenke ili svi ti poznati glumci na koje treba da se  ugledate?
Sva ta ljupka deca koja u godinama nakon naših skupo plaćenih reklama ne smeju da postanu debeli i ružni ljudi kad odrastu, jer to ostavlja loš utisak na vaš izbor i odluke da potrošite pare baš na nas. Razumite, ovaj dečak je bio greška. GREŠKA.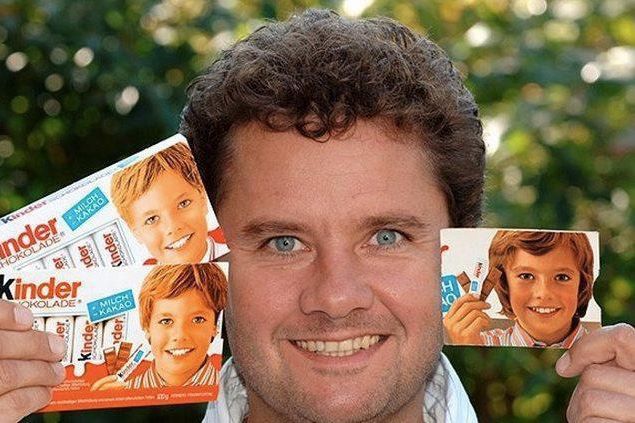 Ne, ne znači da ako jedete Kinder ladu kao dete, nužno morate izgledati ovako kao odrastao čovek.
Da vam objasnimo. Mi vas podržavamo u tim vaÅ¡im razmiÅ¡ljanjima o zdravoj hrani. Jedino Å¡to mi želimo da o tome mislite na jedan sasvim odreÄ'en način – projektujte se na slike zdravlja, vitkosti i lepote koje vam nudimo, saraÄ'ujte malo! Zaboravite dečaka sa Kinder čokolade, za ime sveta!
Vi ste hteli dijete, dobili ste diet proizvode.
Hteli ste proizvode bez šećera, zamenili smo ga aspartamom sitnim slovima i napisali BEZ ŠEĆERA najvećim slovima, da vam ne promakne.
Hteli ste nemasno, skinuli smo masnoću, dodali diskretno Å¡ećere i lepo vam nacrtali slike vitkih figura da vam objasnimo da je nemasno – bez sala.
Postite? Nema problema, stiže posno bez ijednog jajeta i s obiljem margarina.
Hteli ste zdrav doručak za dete, odmah smo napravili keks koji služi kao doručak, čak i napisali na ambalaži da je doručak (breakfast, znate valjda toliko engleski) pored slike časovnika na kojem se lepo vidi da ćete od ovog doručka posle 4 sata biti siti! Za samo 49,99 dinara!
Musli je ušao u modu, odmah smo obogatili obične neukusne ovsene pahuljice šećerima, aromama i bojama da možete da osetite makar neki ukus dok jedete to sranje. Napisali smo i da je to zdravo, da ne promašite na rafu.
Hteli ste manje kalorija? Smanjili smo i pakovanje za iste pare!
Znate li vi uopšte koliko je koštalo da vas ubedimo da je zdrava ishrana skuplja od obične, industrijske, sasvim pristojne hrane? Da li ste svesni koliko je novca potrošeno da danas svaki drugi stanovnik planete na pomen zdrave ishrane pomisli na nešto bezukusno, bljutavo i skupo?
Mi razumemo vašu brigu o zdravlju i na svaku vašu potrebu odmah odgovaramo novim proizvodom i novim reklamama. Ne postoji modni trend u ishrani koji nismo pokrili! Ne postoje generacije koje smo ignorisali. Jako nam dobro, na primer, ide to s magnezijumom i jodom u vodi, kod starijih generacija i ponude da glad utolite pre svega krekerima i čokoladicama, to među mlađom, školskom i studentskom populacijom.
Onda, roditelji oduševljeno prihvataju sliku zlatne grančice žita i jabuke. Pogledajte, čisto zdravlje sa 45% voća, klasom i jabukom! U svega 30 g preko 50% šećera!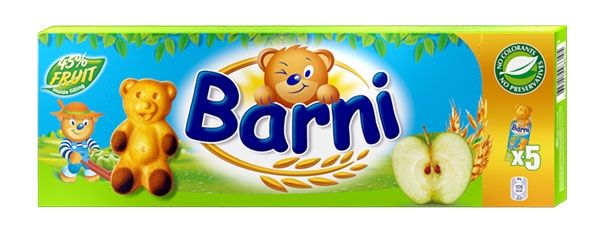 I društveno smo odgovorni, povrh svega! Kada vas ugojimo našim pićima, mi vam napravimo teretane na otvorenom da možete da skidate taj višak. Kad ni to nije dovoljno, jako puno para potrošimo na reklame u kojima treba da shvatite da smo deo vaše divne porodice već 125 godina, i jako malo na blogere koji će vam to i plastično objasniti.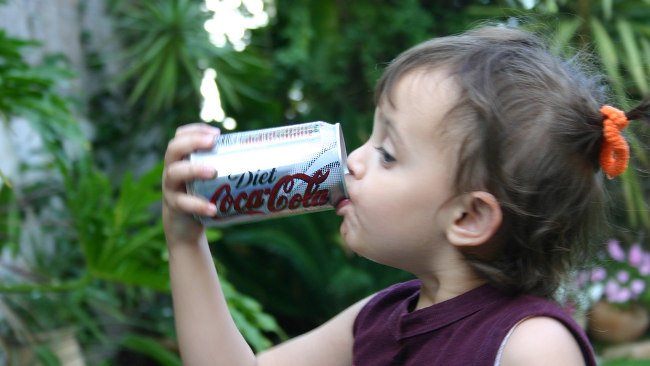 Ali,
stvari se
pomalo komplikuju.
Vi biste sad da znate još više od onoga što smo vam lepo napisali na ambalaži ili rekli u reklami. Pa, dokle ide ta vaša sitničavost?
Da li na ovom sirćetu, na primer, piše da je protiv holesterola?
Piše. Uz malo mašte i dobre volje, shvatićete koliko je kreativnosti uloženo da nastane ovaj naziv.
Šta tu ima da se pita dodatno? Uzmite i pijte, bez puno priče. A ne da gnjavite s pitanjima o tome kako mi znamo da se sirće za mršavljenje razlikuje od sirćeta protiv holesterola se razlikuje od sirćeta za zdrav kardiovaskularni sistem se razlikuje od sirćeta za opšte poboljšanje zdravlja se razlikuje od sirćeta za mršavljenje. Čkumaterinu.
Jedna je čak pitala proizvođača po čemu se razlikuje njihovo sirće za mršavljenje od njihovog sirćeta za poboljšanje cirkulacije i opšteg zdravstvenog stanja! Po etiketi! Po boji etikete! Zar vama potrošačima to nije dovoljno? Pa, dokle?!
Pa
onda,
suviše vi čitate
te zakone i pravilnike. Nije moguće da vas interesuje koliko dlaka je ostalo na našoj očerupanoj kokoški koju ste kupili u obližnjem marketu. Pa šta ako pravilnik o prodaji mesa pernatih životinja kaže da na koži ne sme biti više od osam komada perja, klica i paperja?!
Pa ko još normalan broji klice i paperje?! To je najjobičniji birokratski pravilnik, život je nešto drugo.
Da li vi uopÅ¡te možete da zamislite koliko je bolesno kada vam potroÅ¡ač doÄ'e u radnju i kaže da vraća meso jer na ovoj kokoÅ¡ki gore, iz Jagodine, osim Å¡to je prljava, ima viÅ¡e od osam (i brojem: 8) klica i paperja?! Pa, Å¡ta čovek da kaže takvoj osobi od potroÅ¡ača, Å¡ta da misli o njoj? Koja zagleda pile na veoma, veoma intimnom mestu i broji zaostalo perje. Pa, je l' ne može ta osoba da pokaže malo pristojnosti i da ne vrluda očima, nego da lepo zažmuri na jedno oko i seti se kako je sve to lepo izgledalo na ambalaži? ViÅ¡e od osam klica i paperja, Å¡mumater, jebeno sitničavo, izvinite zbog francuskog, uznemarivaju nas ovakvi primeri.
Vi mislite da je to tek tako, proizvoditi čisto pile? Praviti zdravu hranu? Izbaciti hidrogenizovana ulja, palmino ulje ili fruktozni sirup?
Molim vas.
Mi
ne želimo
da se vi
hranite nezdravo.
Mi smo samo do te mere unapredili industrijsku proizvodnju hrane da smo uspeli da sa najjeftinijim sirovinama, na najjeftiniji način proizvodemo najjeftiniji proizvod. Pa tu promakne i neko zaostalo perje, ljudi smo za ime sveta! Znate li vi koliko bi vas to koštalo, da mi pravimo izmene? Da zamenjujemo ovaj aditiv i emulgator drugim, ili da ih, nedajbože, izbacimo. Ili da nateramo naše radnike da skroz očiste pile za istu platu. Nemoguće. Ne budite smešni! Mi čuvamo vaš džep.
I država nam pomaže da se ne prelije sve preko vašeg novčanika. Kad preteramo s aflatoksinom, ona nam menja pravilnik i sve opet bude u najboljem redu.
A, kada bi to pile bilo skroz čisto, ili kada u vašem keksu ne bi bilo fruktoznog sirupa, ili u vašim štrudlama ohratoksina A, pa to košta! Ako piše voćni sok na ambalaži, to je to, šta sad tu ima da se čita deklaracija ili prebrojavaju sastojci. Imate sliku (voća) i lepo vam piše (ime voće). Vitamini. Zdravlje. Daj, opustite se malo. Da je unutra stvarno voće, pa koliko bi to vas koštalo?
Drugo, mnogo ste vi nama počeli da upoređujete kvalitet uvoznih narminica za naše tržište i za Zapad. Kakav je to tek trend? To odmah mora da prestane. Da li vi možete da platite veći udeo lešnika u Linoladi? Ne možete. Pa, onda? Mi smo sve to uradili zbog vas, pa i smanjili taj lešnik. Ako je nama jeftinije, i vama je jeftinije. Uz malo dodatih boja i aroma,  imate isti ukus za manje para, zašto niste nikada zadovoljni? Da ne pričamo o tome da smo istraživanjima tržišta utvrdili da se vama u stvari baš sviđa da ima manje lešnika a više aditiva, nego vašim zapadnim komšijama.
I ukus
smo podesili prema vama, jer dobro razumemo ljudsko telo i celu tu biologiju. Vi nećete bezukusno, hoćete maksimalno uživanje u ukusu. Mnogo para je potrošeno da se naviknete da jedete sve ono što više ni ne liči na hranu. Adaptirali ste se na to, od malih nogu, da sve više žudite za slatkim, slanim ili masnim namirnicama. U  korak smo sa vama. Zapravo, ova hrana izaziva osećaj zadovoljstva na istom mestu u mozgu gde i kokain. A ne drogirate se. I jeftinije je. I društveno prihvatljivo. I niko ne upire prstom u vas zbog toga što nazdravljate CHEERS sa slanim i masnim čipsom, i mrvite okolo.
Hajde malo cheers,
šta ste na kraj srca, deda vas gleda. Pa ko bi odoleo da se ne poigra s vašom potrebom da osećate zadovoljstvo dok jedete? Sada rebrastije nego ikada! Ko bi odoleo da na tome ne pravi profit? A koliko je jeftiniji bilo koji čips ili smoki s ukusom bele vešalice ili sarme, od toga da stvarno napravite belu vešalicu ili sarmu? Ni hvala da kažete roštilj, ili ceo svadbarski ručak za 50 dinara.
Zato prestanite da čitate deklaracije i pravilnike i prepustite se uživanju. Pa, ako se malo i ugojite ili malo razbolite, tu svi oni proizvodi s početka pisma, na kojima piše diet, zdravo, holestop, bez šećera, svi oni crteži sa krojačkim metrima, srcima i uskim strukom, svi ti preskupi mršavi manekeni na koje treba da se projektujete i derišta za koja se molimo da se ne prožgade u zrelom dobu, zaboravite Kinder dečaka, zaboga, to je bila GREŠKA.
Čak i ako to ne pomogne, kolege iz fitness i farmaceutske industrije, biće više nego srećne da vam pomognu oko izbora i kupovine njihovih proizvoda. Mi zajedničkim snagama radimo na tome da ostanete naš tipičan voljeni srpski potrošač, koji zna da ceni kad je nešto ukusno i jeftino i ne zanoveta puno da li je zdravo i od čega je. Samo, opušteno.
Iskreno, vaši
proizvođači hrane
*Svi proizvodi na ilustracijama izabrani slučajnim uzorkom i ovo ni slučajno nije kraj. Na žalost, još mnogi divni slučajevi ovde nisu našli mesta.
***
Odluka da pratiš ovaj blog na Facebooku je možda najbolja odluka koju ćeš doneti u životu. Posebno ako su i ostale bile užasne.