Volite fizičku aktivnost? Ako ste iole kao mi, onda su pokloni koji će vam podići motivaciju da budete aktivni i u zimskim mesecima, ono što biste voleli da dobijete, ili poklonite. Ekipa portala MOOSHEMA GAZETA  je obišla online izloge i pronašla poklone koje bi ovakvi, kao mi, poželeli. Možda dobijete neku ideju!
1. Penasti valjak za masažu
Valjak za masažu je novi must have za sve koji su aktivni, a kojima je potrebna regeneracija mišića posle treninga. Koristi se za masažu mekog tkiva, za istezanje i povećanje mišićne fleksibilnosti. Neki položaji u korišćenju valjka povećavaju i mišićnu snagu, ko je probao da se masira ovim valjkom, tačno zna o čemu je reč.
U zavisnosti od kvaliteta pene i dužine valjka, na više veb mesta, cene se kreću od 1.500 do 5.000 dinara
2. Fitnes prostirka za vežbanje
Ili yoga mat. Idealan poklon za one koji vežbaju kod kuće, ili idu na yogu. Idealno i za one kojima želite da izbijete i poslednji argument / izgovor za nevežbanje: nemam gde i nemam kako. Ako birate ovaj poklon za neku joginu, onda gledajte da ima kaiševe kojima se drži kada je zamotana i može da se nosi okačena o rame. Za kućnu upotrebu kaiševi nisu bitni.
Može da se pronađe od 1.000 do 4.000 dinara, ponuda je velika, a cena zavisi i od brenda, ali i od kvaliteta (debljine, sunđera) podloge.
3. Prvi lejer – aktivni zimski veÅ¡
Recimo da znate nekoga ko trči. I zimi. I, budite sigurni da ćete beskrajno obradovati osobu koja trči, i zimi, ako joj poklonite aktivan zimski termo veš. Zimi  nikada nije dovoljno toplo, i nikada ne prestaje potreba za laganim slojevima odeće, a aktivni termo veš, koji se oblači direktno na telo, je nešto bez čega se ne izlazi kada temperatura padne 5 stepeni ispod nule. Razlikuje se od pamučnog, zadržava toplotu tela i sprečava znojenje.
Može se naći od 1.800 dinara po delu odeće do 7.000 komplet, zavisiće od brendova. Polgedajte jedan izbor ovde, ili proguglajte različite sportske radnje.
4. Još lejera i drangulija
Bilo koji lejer koji će pomoći kretanje zimi, ili odlazak i dolazak sa rekreacije: drugi lejer (majica koja se oblači na aktivni veš), termo majice, duksevi, šalovi i marame.
Lep izbor sa lepim popustom i cenama već od 1.500 dinara pronalazimo ovde.
5. Hula hop koji masira
Ovaj poklon skoro da je duhovit. Koristi se kao pilates rekvizit: jača mišiće a u isto vreme ih i  masira. Naravno, podrazumeva se da se beskonačnog okretanja oko tela prvo morate setiti iz detinjstva, a onda uporno vežbati da povratite nekadašnju veštinu i elastičnost tela.
Košta oko 2.500 dinara, ovaj na slici smo pronašli ovde.
6. Rukavice za trčanje osetljive na dodir ekrana
Ponovo jedna ideja za trkače. Kada zahladi, onda je i dodir s ekranom telefona (tamo gde je muzika ili neka aplikacija za beleženje treninga), nemoguća misija. Preko rukavica nije moguće aktivirati ekran, a skidanje rukavica je obično veoma bolno (hladno). Ove rukavice moraju da zadovolje dva zahteva, da su tople i da ne propuštaju hladnoću ili vetar, i da imaju najmanje dva prsta (kažiprst i palac), čiji krajevi su osetljivi na dodir ekrana mobilnog uređaja.
Nismo pronašli ovakve rukavice u domaćim prodavnicama, a na evropskim online sportskim shopovima, cene se kreću od 20 do 70 evra, zavisi od brenda. (Ako negde u Srbiji i regionu ima ovakvih, slobodno javite)
7. Kapa za trčanje sa rupom za konjski rep
Ona trči i ima dugu kosu? Onda morate znati da zimi ima veliki problem kako da reši kosu ispod kape, a da joj ova ne spada na oči ili se ne podiže više čela. Tu su i uši problem, ali sve to nestaje ako postoji rupa za kiku! Ovo je poklon koji bismo i mi poželeli (onaj deo nas sa kikama koje trče).
Pretragom po online prodavnicama u regionu nismo našli nigde u ponudi ovakve kape (ili trake preko ušiju, takođe sa rupom <3 ), a po ino sajtovima mogu se pronaći od 20 do 50 evra.
8. Whey protein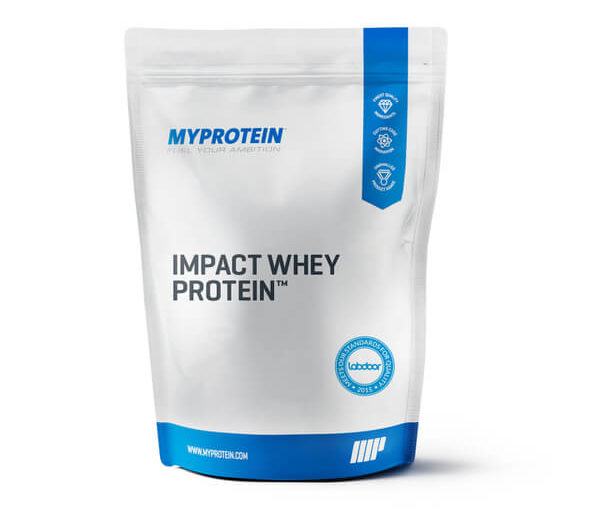 Ovo je poklon koji vam niko neće zameriti! I sa kojim nećete promašiti ako kupujete nekome ko se bavi sportom aktivno, ili rekreativno. Brzi proteini, posebno kada su lepog ukusa i dobrog nutritivnog sastava, skoro da su postali sastavni deo svakodnevice svakoga ko ima bar tri treninga nedeljno. Na tržištu postoji zaista velika ponuda različitih brendova, vrsta, ukusa i nutri-sastava. Kada kupujete, treba da obratite pažnju na sastav, količinu proteina, ali i prisustvo i vrednosti ostalih elemenata: šećera i masti.
Naš predlog je da proverite brend MyProtein i njihovu ponudu. Trenutno su aktivirani i popusti, a ovaj Whey protein je ono što se zove klasično dobro, sa sniženom cenom od 1.679 dinara.