Počelo je zimus kad su me ortaci pitali šta hoću za rođendan a ja rekla: vatrostalnu činiju.
– I dobićeÅ¡ je. Za musaku?
Vanja, Šanma, Srđica i Gliša doneli vatrostalnu činiju.
I ogromnu čokoladu.
Zapravo, ne.
Još mnogo pre.
Kad sam radila posao koji mi je oduzimao previÅ¡e života pa sam pukla k'o zvečka, obrnula sto filmova u glavi, promenila se preko noći u bumerangu 1932832 misli koje nisu htele da odu i napadale me sa svih strana, ustala i rekla: idem zauvek iz ovog grada, odlazim zauvek od svih ljudi ovde, idem sama u sve.
I nije me briga.
I ne bojim se.
I ne znam kako ću i Å¡ta ću, al' ću.
I ne vraćam se.
Ili možda još skroz odavno, pre više od tri godine, kad sam se uhvatila kako po hipermarketima gledam čaše, činije, vaze, male tepihe za kupatilo, držače za sapun i nerđajuće viljuške i noževe.
Ili nedavno, kad sam počela da istražujem gde se po Novom Sadu može sesti na piće a da okolo nema gužve i da je mir.
Kad su u knjižaru subotom prepodne masovno dolazili roditelji s decom, a ja nisam znala da li su mi lepša ta njihova deca, oni ili činjenica da su porodica.
I dolazilo mi da i ja hoću da budem nečija žena i nečija keva.
Ne ona zarobljena što je njen muž najbolji na svetu i njena deca najlepša i ceo njen svet,
ne ona što ima muža, decu i porodicu jer tako treba,
ne ona što misli da je uhvatila boga za muda jer se, bože moj, udala i ona je sada kraljica majka i smerna supruga,
nego ona koja je sve to uradila iskreno.
Ne što hoće, nego što želi.
Å to voli tog nekog i taj neko nju.
Iako je meni još u preranom detinjsvu došlo da to želim,
pa mi nikakve ludorije,
opijanja,
Å¡eme (to nudite svojoj mami)
i isprobavanja nikad nisu bila zanimljiva.
Sad se reorganizovalo i opet mi je došlo, istinski i bez zajebancije.
Možda i kad sam za rođendan dobila terfmofor u obliku zeca, jer ona je znala da mi to treba i da će me oduševiti,
kad sam prestala da pijem više od jedne kafe dnevno, počela da kupujem ulja za kosu umesto brendiranih maski,
kad sam počela da patim što nemam vremena da kuvam svakog dana.
Kad sam se setila da godinama nisam plakala zbog nekog momka, ali redovno preplačem jer ne mogu da kad god mi se hoće: vidim psa, sestrinu decu, kumino dete, familiju i drage ljude.
Kad su mi za proslavu povodom novog posla kupili tiganj.
Koji sam ja tražila.
I kad su pitali:
– IzlaziÅ¡ po Novom Sadu?
A meni trebalo 7 minuta da se setim kad sam posednji put izašla u izlazak kao takav, u kafanu, klub, bar ili ne daj bože na splav.
Za devet meseci izašla sam tri puta.
Koncerte ne računamo, to nisu izlasci, to su doživljaji.
Ni ona dva ipo izlaska u rodnom gradu, jer to je više bilo "daj da odemo bilo gde, da ne poludimo od depre ovog grada".
Prvi put slučajno, kad je Mina došla iz Amerike pa me nagovorila da s kafe produžimo u kafanu.
Drugi put kad sam se pridružila ženskom društvu pravo iz druge smene, popila jedno piće reda radi, a onda mi se prispavalo i za tri minuta sam bila u krevetu,
srećna što sam u krevetu mesto u gradu.
Treći put pred Uskrs, kad zamalo da na pola puta javim kako neću doći jer me sve to mnogo smara.
Implodiralo je, jednom zauvek, početkom januara kad sam idući s književne večeri prolazila kroz Laze Telečkog i čula treštanja odasvud.
To se pobrkalo s mišlju da mi se ni u jedno od tih mesta ne ulazi.
Ne luduje.
Ne pije.
Ne upada u avanture, ne ide na aftere.
Iako sam shvatila da smo izlasci i ja završili još pre dve godine na jednom beogradskom andergraund afteru.
Dok je urađena riba pevala remiks Osmana Hadžića- Ti mene ne voliš, svi okolo nešto šmrkali a ja mrtva trezna gledala kroz prozor kako sviće i pada sneg.
I neki lik pokušao da me poljubi dok sam u tom napuštenom objektu pored reke tražila toalet, da operem ruke pre nego krenemo.
I kad smo se na moju inicijativu izgubili odatle pa sam rekla: ja ću da vozim za Zrenjanin, vi spavajte.
A nije ni bitno kad je, kako i zašto, počelo.
Krenule smo u Å¡etnju, Mina i ja.
S rođendanske kafe da nešto jedemo, s jela u centar na sladoled, sa sladoledom u Dunavski park.
Sa sve pričama o našim porodicama, o novcu, o poslu, o tome ko se sve od naših venčao i koja je trudna od onih koje znamo.
– Brate, kao babe smo.
kažem dok idemo kroz Dunavsku, petak uveče, blizu 23 h.
Grad prepun pregorelih riba i napirlitanih Å¡iljokurana.
Oni prolaze a mi se smejemo.
Jer zabole nas Å¡to smo kao babe, nama je strava.
– JoÅ¡ samo fali da se u'vatimo podruku!
– I da idemo u Carigrad na bozu!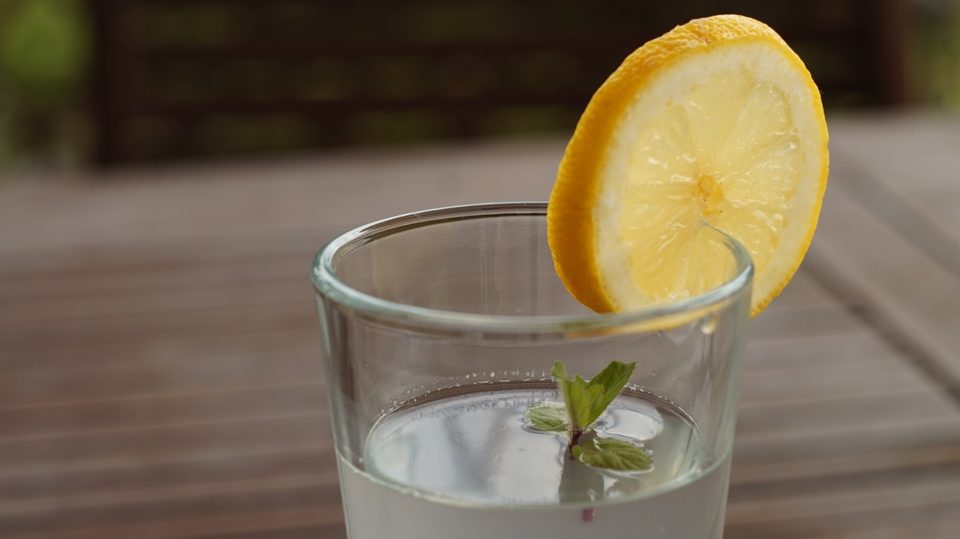 Pored nas prolaze neka ušminkana dvojica u gasu, kažem:
– Gle ova dva, to su ti oni Å¡to jedan drugog pitaju: Jesi ister'o kera?
Pa se smejemo, otkud sam se setila tog vojvođanskog, bećarskog lokalizma.
Odrasle smo mi još kad, svaka na svoj način, prećutno.
I nikad nismo baš konkretno o tome pričale, jer nema šta tu da se bože moj pita i priča,
ali nam se videlo i videle smo, prosto kad nas vidiš jasno ti je.
Odrasle i u glavi i u telu.
Ako uopšte može tako odvojeno da se odrasta.
Priča se da te prvo spiči negde oko dvaes pete, onda još jednom oko tridesete.
Nekad nikog.
Nekog u šezdesetoj a možda ni tad.
– Treba da izaÄ'emo bre, ne s dečacima! Ni sa svim ženama. Nego same.
– MisliÅ¡ ono kao, popijemo par pića pre grada pa idemo da se muvamo s likovima?
Zacenujemo se od smeha jer, "da se muvamo s likovima" ?
– Da, onaj pravi tinejdžerski izlazak da raspalimo. ZnaÅ¡ Å¡ta da pijemo pre grada?
– Å ta?
– Votku brate. I Ä'us. Malo viÅ¡e votke uspemo, znaÅ¡, kapiraÅ¡. Onu najgoru neku da naÄ'emo.
Krenule smo iz Dunavskog prema pozorištu,
nas dve,
sa još četiri godine do tridesete,
(a tridesete su vam neka vrlo ozbiljna stvar je li,
jer tad se podrazumeva da moraš znati šta ćeš i kako ćeš),
da mi pokaže gde je Carigrad, tu će da me vodi na bozu.
Obećala je.
Jer sve i da se držimo dogovora i sledećeg vikenda raspalimo taj tinejdžerski izazak s đus votkom u plastičnim čašama,
nećemo se muvati s likovima,
vratiti se kući se posle 3 i ceo sledeći dan prepričavati šta je sinoć bilo,
jer mi više nismo te devojke.
Ali ćemo sigurno ići,
u Carigrad,
na bozu.